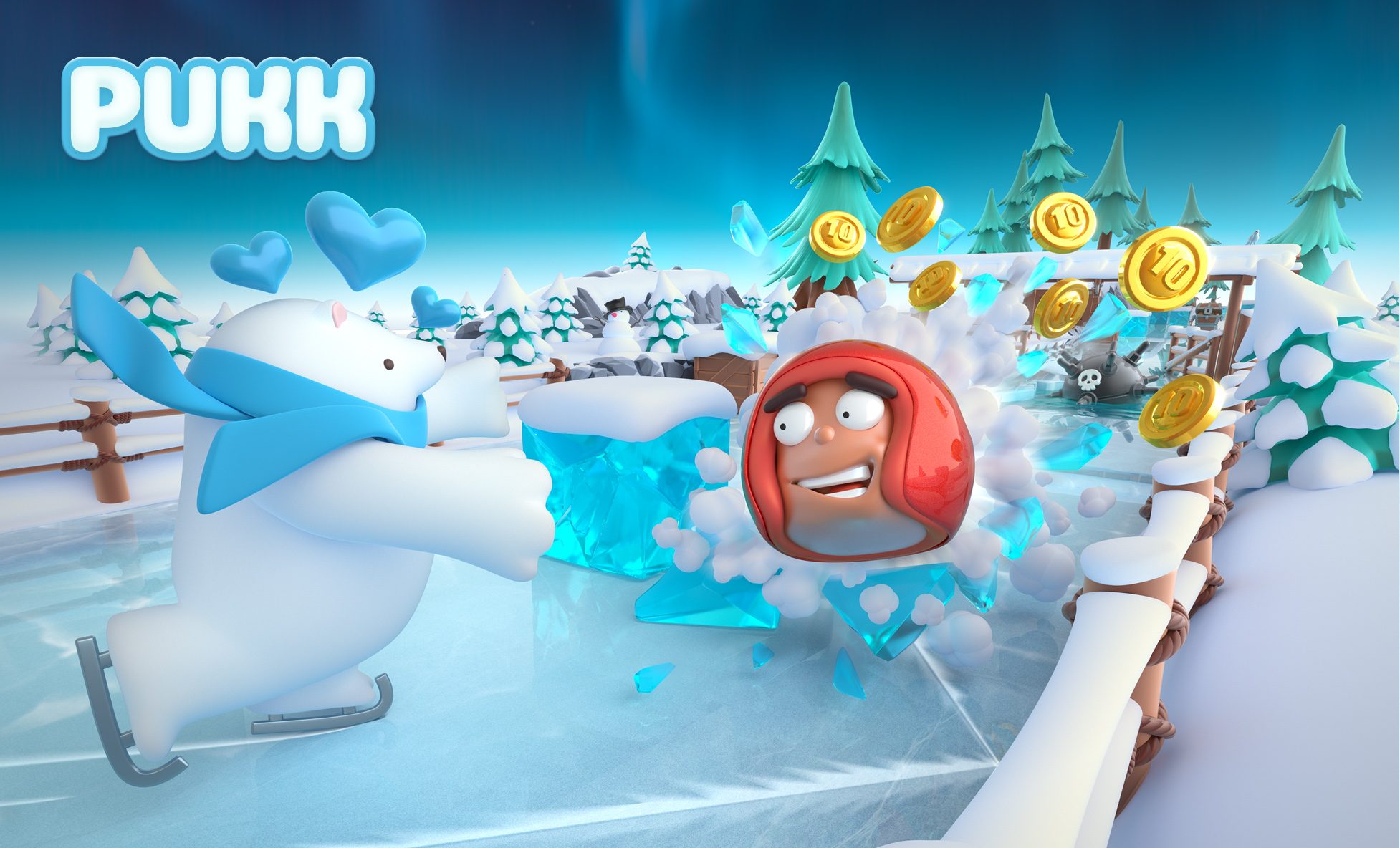 Treasure hunt on the frozen rivers up north. Smash ice, crates and what not in search of gold. But beware of the lovesick polar bear!
Pukk is a runner with unique mechanics where the main goal is to collect gold. During the gameplay, you smash as many blocks as you can to get the gold inside and to level up. Higher level means new types of blocks to smash, power ups to pick up and more gold opportunities. But there are a lot of obstacles on the way and if you lose your speed the polar bear will catch up with you and it's game over.
Pukk is free to download and free to play, with the options to activate ads or buy Premium Edition to maximise the experience.
Let's play Pukk – The Cool Runner!
Reviews
Check out what has been written all around the world!
Droid Gamers
Under the bonnet, Pukk is a slick-looking and incredibly innovative take on the runner genre.
PocketGamer
Pukk manages to stand out from the endless runner crowd with an interesting zig-zag movement system.
IGN
Roll away from a dreaded Polar Bear that's trying to…hug you.
Android Format
Pukk Is a cute new runner for Android.
Mr Guider
Pukk Is A Great Time Killer Challenging Game With Superb Graphics Quality And Gameplay.
Android Zone (France)
Ce denier est vraiment original.
Guiding Tech (Top 7 Free and Mindblowing Android Games for January 2018)
If you imagine Temple Run in a cute setup, it would look very similar to Pukk.
The Trailer