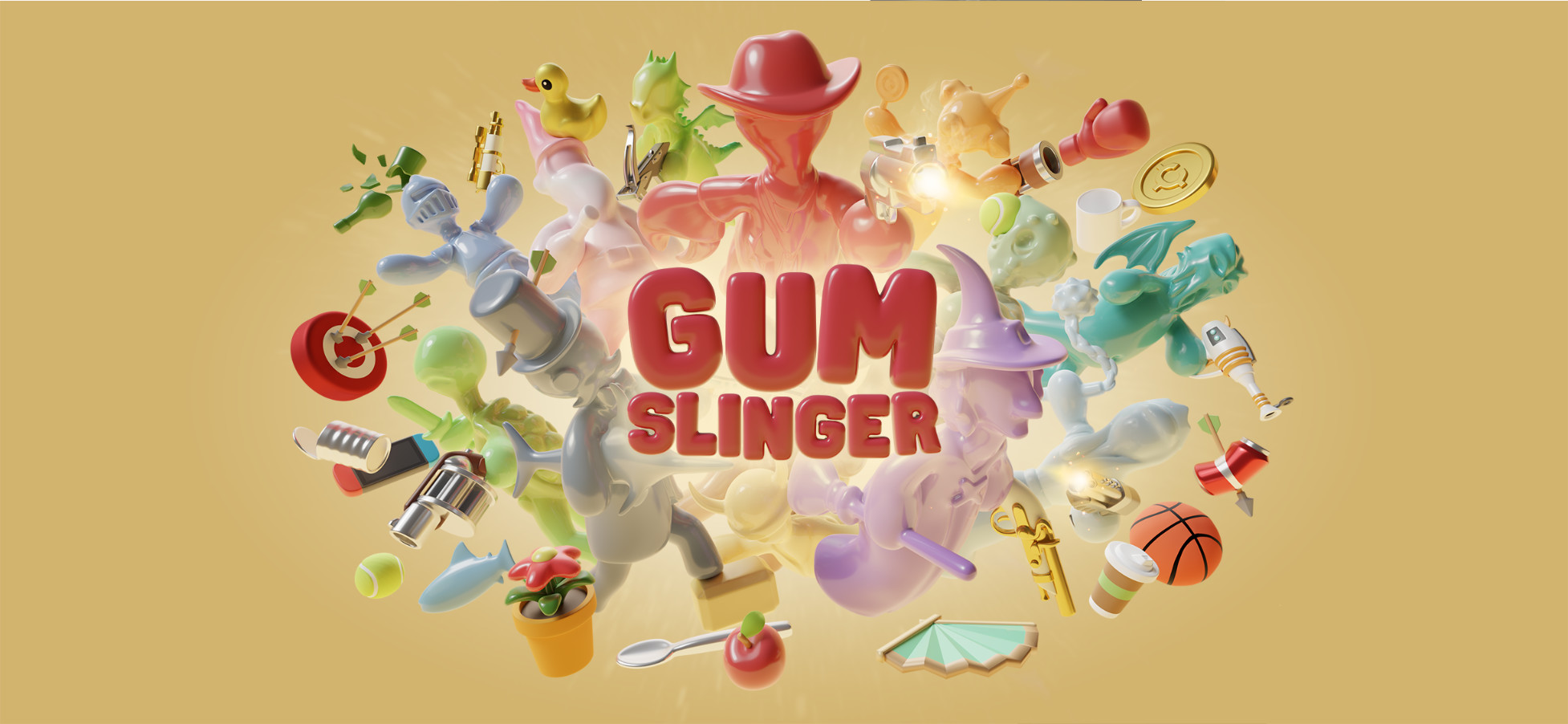 Draw fast. Aim well. Shoot!
Welcome to Gumslinger. A gummy candy world of intense shootouts, amazing skillshots and crazy fun gunplay missions. Duel other Gumslingers around the world in PvPb tournaments, 64 players but only one winner.
Gumslinger is a unique combination of skill, competition, physics, mouthwatering gummy candy and great fun!
The Trailer