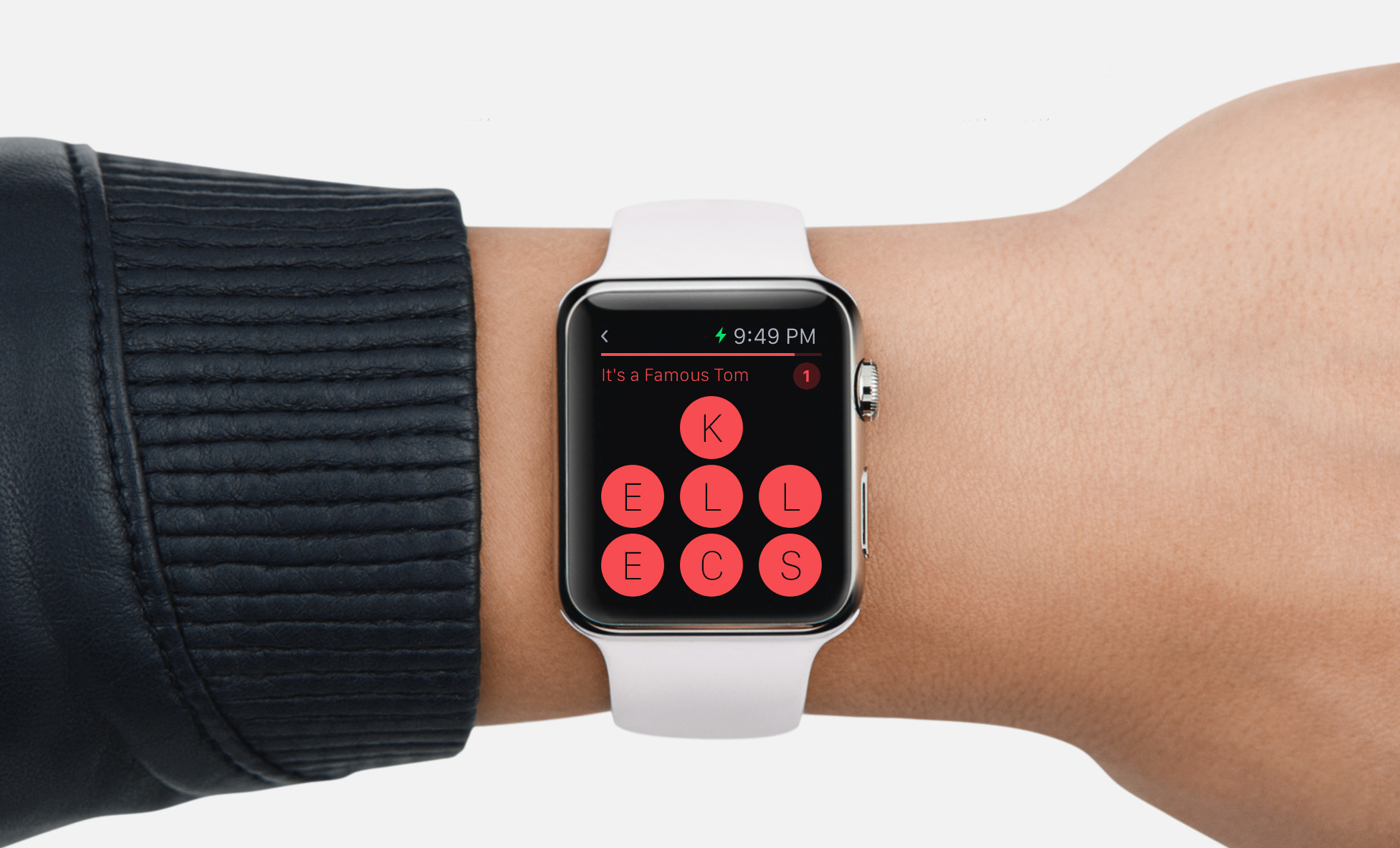 Can you find the first letter in the scrambled word? That's the basic idea of FirstLetter, picked by Apple as one of the Best Games for Apple Watch.
Beat your highscore or challenge your friends and proof them that you're the best!
FirstLetter is a fast, fun and challenging word game that you play either on your Apple Watch or iPhone. It's really easy to challenge your friends or a random player in a round of FirstLetter.
What are you waiting for? Let's play!
The Trailer